COVID-19 did something about our interest in bathrooms, toilets in particular. Maybe all the time we were spending at home—and on the toilet perusing social media—helped us appreciate just how important a good bathroom experience truly is. And some companies have taken this to the next level, creating toilets that are not only functional, but also innovative, changing the game for toilet lovers (yep, those people do exist).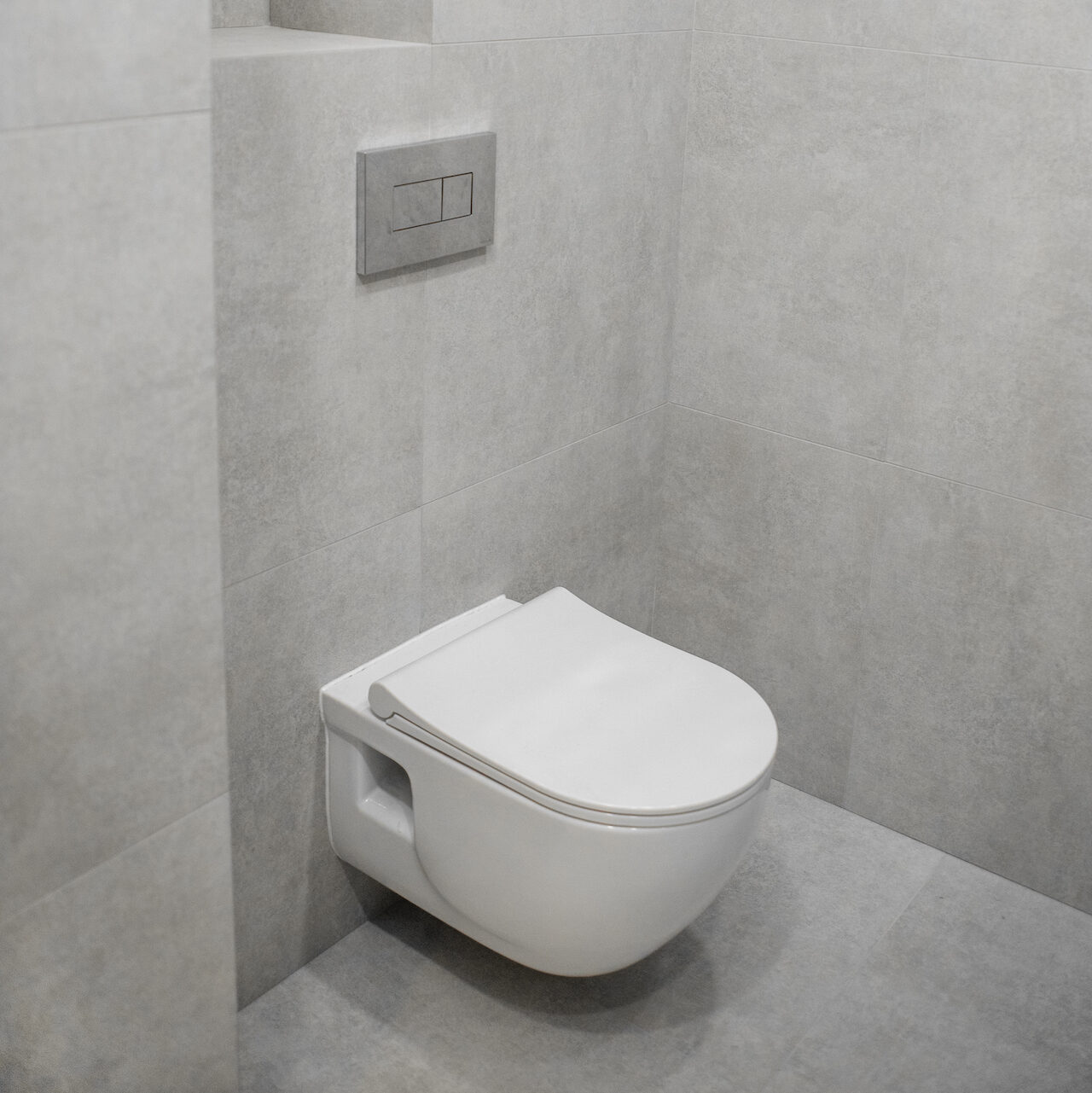 The 2022 Houzz Bathroom Trends study found that 34% of toilets installed during a renovation were high-tech—only 6% were high-tech in 2021. So, whether you're upgrading your bathroom or just want to know what's out there, here are some of the most innovative toilet designs in the world:
1) The Kohler Veil Intelligent Toilet has a built-in bidet and air dryer—say goodbye to toilet paper forever. It also has customizable lighting (perfect for late-night bathroom trips) and a touchscreen remote.
2) The Toto Neorest NX2 Dual Flush Toilet has a sleek design and energy-saving features, with automatic flush, hands-free opening and closing of the lid, and a built-in air purifier. It also has front and rear warm water washing capabilities, plus a heated seat to keep your tush cozy.
3) The Duravit Sensowash i Plus is a step up from the traditional bidet, with a built-in shower feature for extra cleanliness. It also has temperature and pressure control, a warm air dryer, and automatic opening/closing lid—all controllable from an app.
4) The Bio Discovery DLX Smart Bidet Toilet has all the features you could want—a heated seat, warm water cleansing, air dryer, and UV sterilizer. It also offers a kick flush feature for those who need it, as well as an adjustable water pressure button for extra scrubbing power when you need it.
5) And last but not least, the Kohler Numi. This toilet might even be smarter than a Tesla. It has motion-activated opening and closing of the lid and seat, a built-in bidet with customizable settings, 8 LED lighting color options, Bluetooth speakers for bathroom jam sessions, and even a foot warmer. You can have up to 6 preset preferences for each family member and the system can provide up to 100 flushes without power.
So there you have it—some of the most innovative toilet designs in the world. Who knew going to the bathroom could be so high-tech and luxurious? Bye bye, basic bathrooms. Hello, futuristic toilets.
Innovative Toilets Are Great, But What About Having a Toilet At All?
While you might be working a seat-warming toilet into your renovation budget, there are 2.3 billion people in the world who don't have access to safely managed sanitation. That's not to say that you shouldn't be excited about these fancy thrones, but it's important to remember the global sanitation crisis and work towards solutions that provide basic sanitation for all. Let's flush away the stigma—toilets are cool. And they're necessary for a healthy world.
If you'd like to learn more about providing safe sanitation for people around the world, check ZuLoo out! We have our Pōōdcast, where we talk about all things toilets, and we also partner with business owners to provide sanitation solutions in developing communities. It's not just about shiny toilets—it's about dignity and health for everyone.